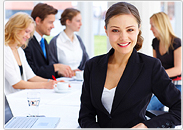 Experts InfoTech is an IT consulting company and a recognized leader with deep industry, business, and technology experience.

Experts InfoTech is a technology consulting firm. We specialize in website development, client portals, remote database support, application security and application architecture. Our services and product solutions are tailored to provide significant, measurable value for clients implementing content-rich solutions using both open-source and packaged applications. Our expert consultancy and integration services help firms develop robust content solutions to effectively manage remote database and use it as a business enabler or to develop a competitive edge. .



We are a collection of highly experienced business and technology consultants with many years of experience as enterprise architects, technical leads, user experience professionals, and senior project managers. Some of our major firms that we have been working are Marinello, Vocado Systems, etc.



We help you achieve competitive advantage, which can be measured in terms of higher sales and profitability, optimization of assets and operational change.



Experts InfoTech is a company committed to provide great solutions and services to a growing variety of markets. We stay ahead of the latest in technological developments as they relate to the many industries that we serve.